Become a member and get access to the platform
Platform with login
With your own unique login name and password, you will have access to premium feed additive market intelligence content such as prices, analysis and fundamentals.
Regular updates
The platform is updated at least several times a week. But in case of relevant market events or disruptions, information will be updated as often as needed to reflect a realistic market situation.
Feel free to reach out
Next to access to the platform, subscribers will also have the possibility to reach out by phone, video call, or e-mail to discuss the markets and have a sparring partner or sounding board.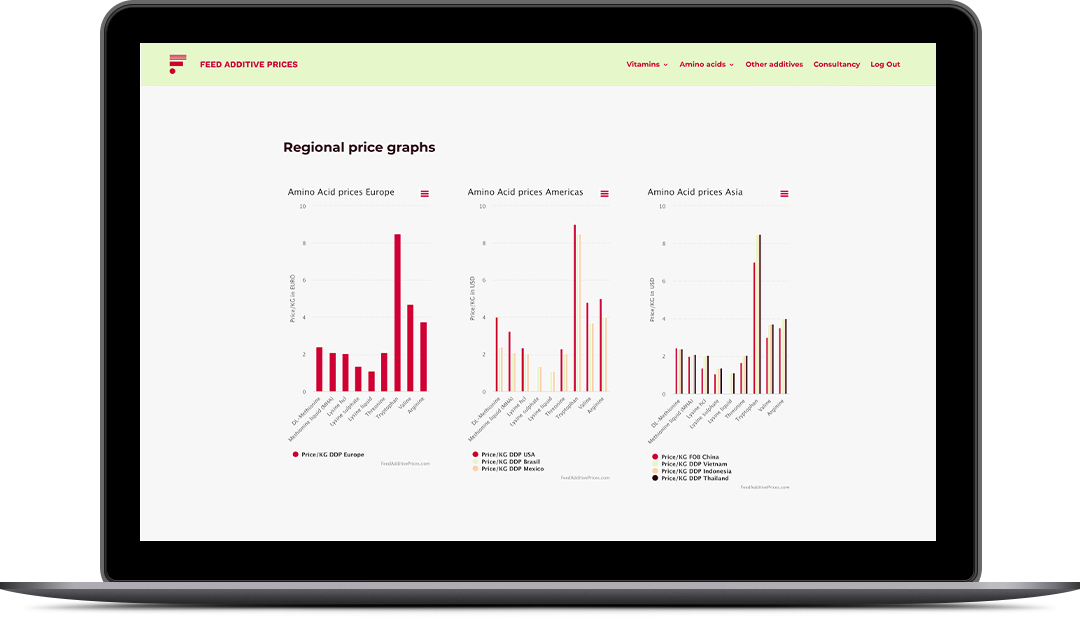 In case you would like to subscribe to the service, please fill out the below contact form and you will be contacted right away to set you up.
Please provide your correct and complete contact and address details, and number of subscribers, by simply filling out below contact form.
After your inquiry is received, you will see a receipt confirmation of that. You will then be contacted to answer any additional questions you may have.
Once you confirm your subscription, your account will be set up. At the same time you will receive an order confirmation, the subscription Terms and Conditions and an invoice by e-mail.
Once your signed order confirmation and your payment are received, you will be sent your login details and you can access the platform.
Feel free to reach out! Kindly leave your details below and you will be contacted to answer your questions or for an explanation and/or demonstration of the platform.
Frequently asked questions
How does the Feed Additive Prices service work exactly?
Feed Additive Prices is aiming to provide high-quality, reliable and affordable market intelligence for a wide range of crucial animal feed additives. On the Feed Additive Prices platform, you will find market-reflective prices, market analysis and industry data.
Are you linked to any industry related, or other, market participant(s)?
Feed Additive Prices is an independent and privately owned platform. The price and data discovery process is fully transparent, you can find the methodology here →
What is your business model?
It is a subscription-based business, with a consultancy section as well.
Who is using your service?
The service is used by:
Procurement, Trading, and Sales professionals dealing with feed additives

Nutritionists and Formulators dealing with feed additives

Premix- and compound feed producers, integrators, and large farms

Feed additive producers, distributors, and -traders

Animal feed market participants involved in strategic management positions

Financial institutions

Other people interested in animal feed additive market intelligence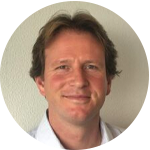 Do you have any questions?
Martijn is happy to answer all your questions.